Maple Hill Cemetery in Clarion - Friday 13, October 2000
The photos are large and may take a while to load, but PLEASE be patient, it's worth the wait!
The 2 track leading up the hill, many orbs.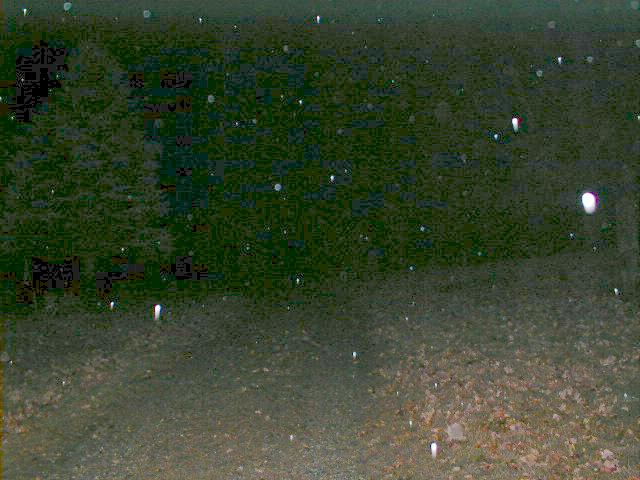 Large and small orbs.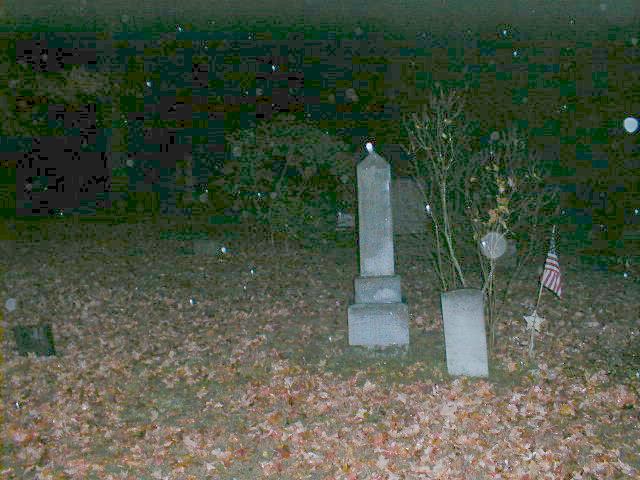 Bright and pale orbs around a large pine tree.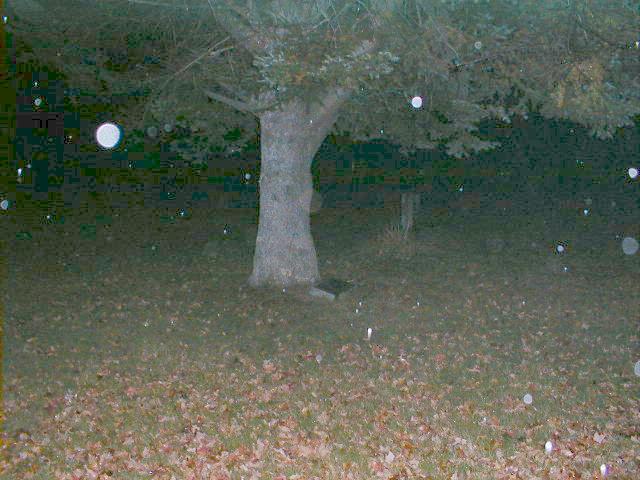 LOTS of orbs on the hill.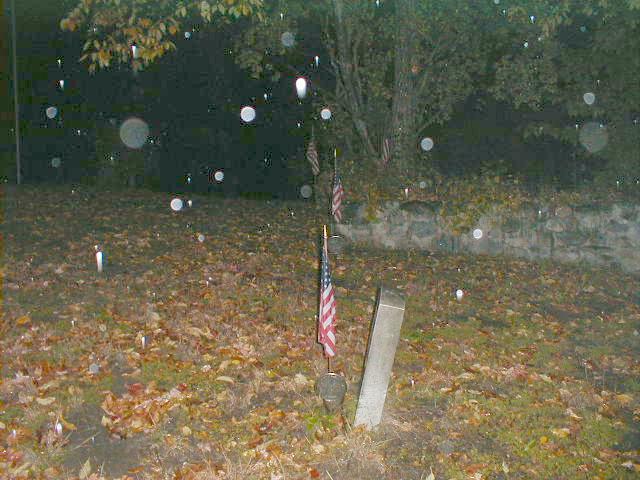 Even more orbs.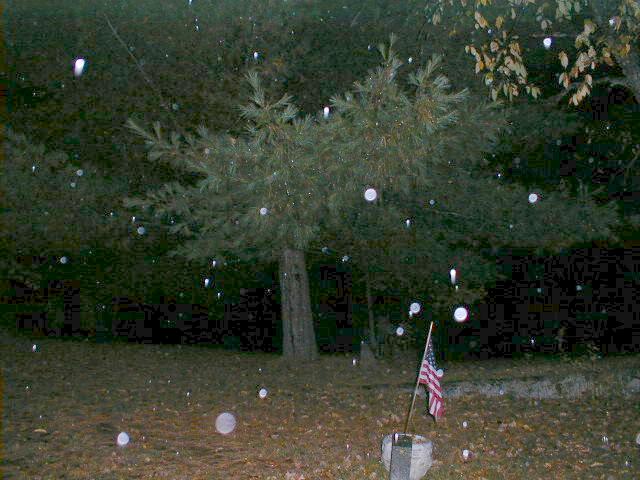 Bright and pale orbs on top of the hill.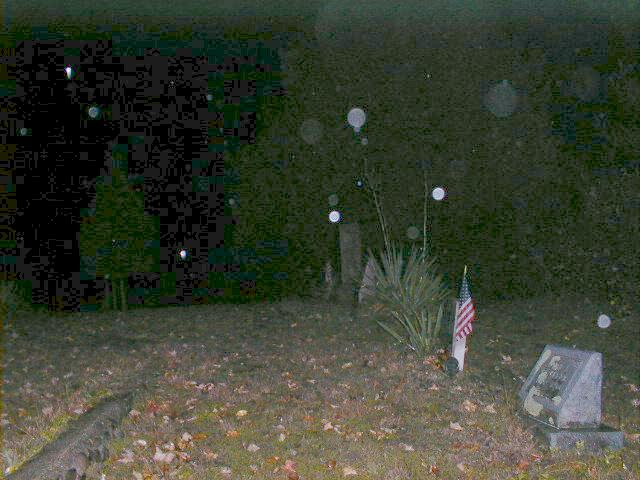 Orbs and a swirling mist on top the hill.


More orbs and a slight trace of the mist(streaking left side of pic).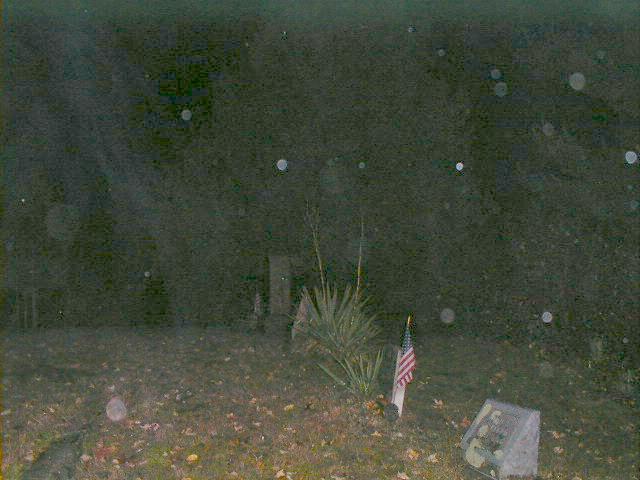 Orbs.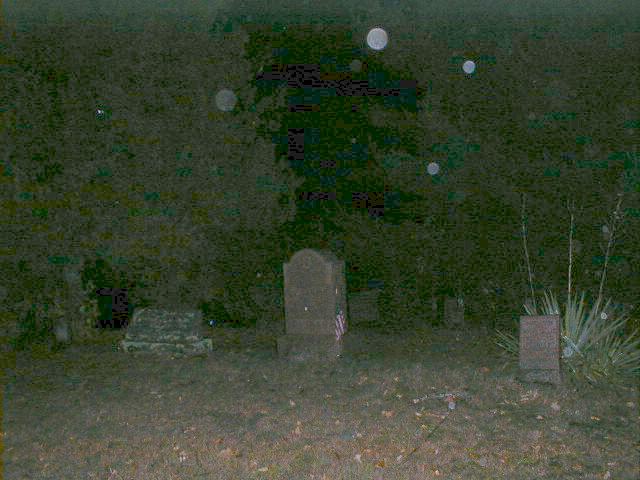 Large pale orbs, small ones too.


More pale orbs.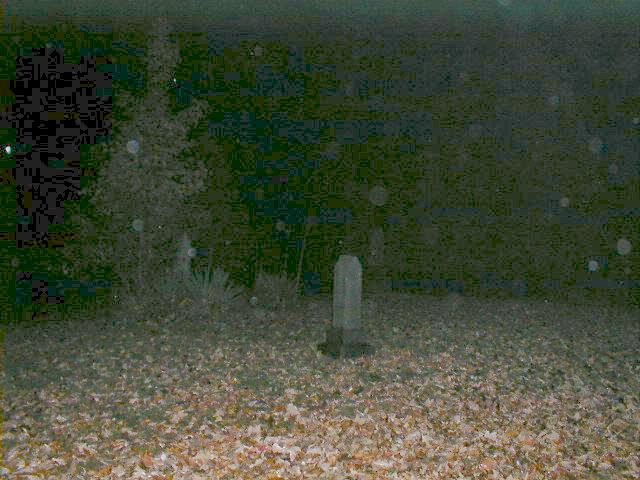 4 small but bright orbs in the tree.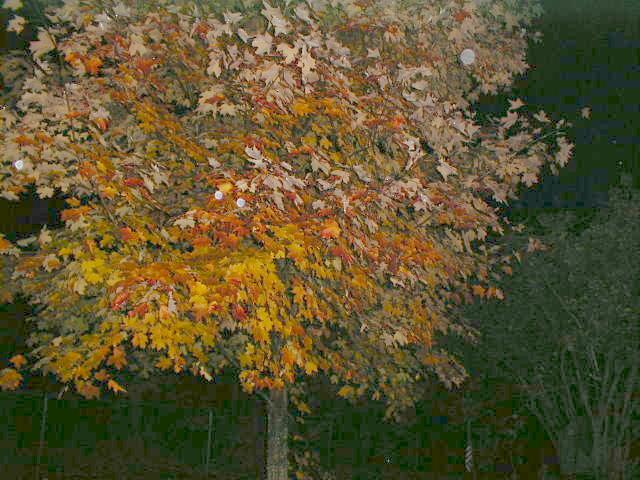 Large fuzzy orbs.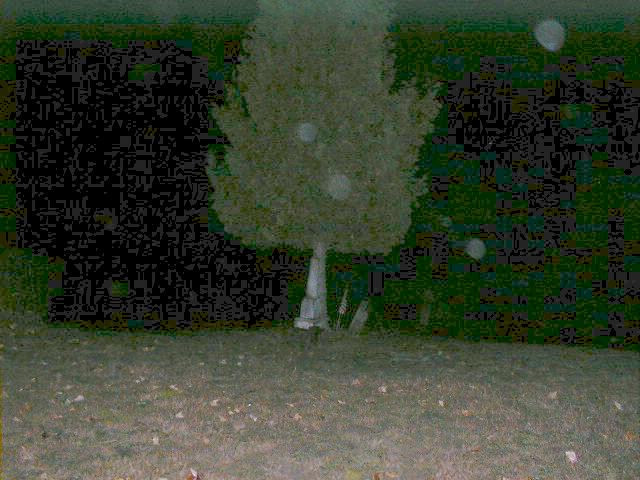 I turn around and snap a pic of the others, an orb follows each of them.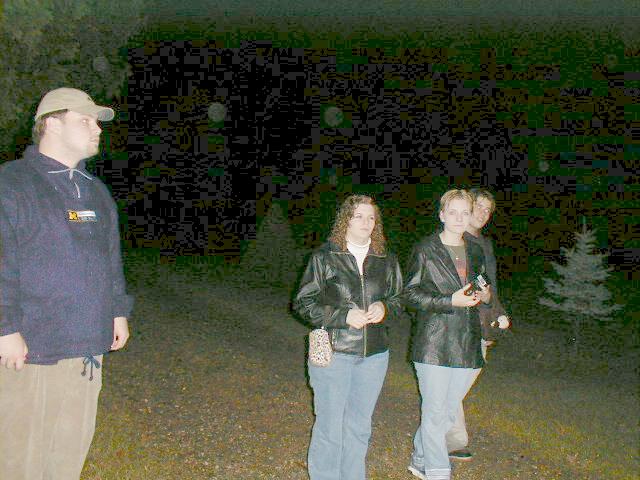 Some more orbs, check out that bright blue one.


Jeremy poses between the trees, with 5 orbs.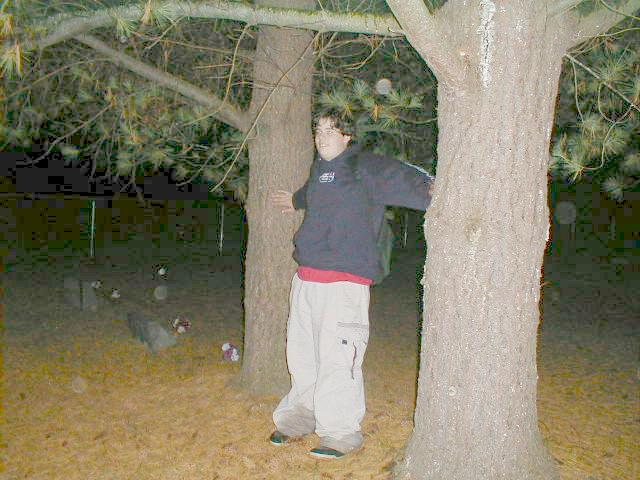 Yikes! What IS this?? Looks like a mist fell suddenly around me. The picture before and after this one were both clear and empty.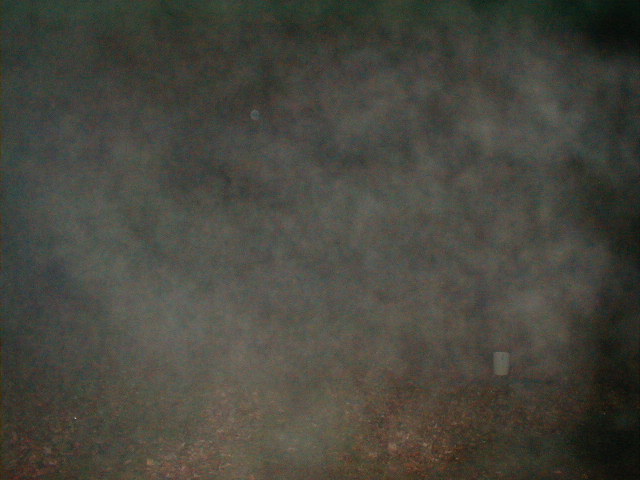 All Photos on this page taken by Chris H.