Over the past few years, I have developed an interest in the paranormal, specifically, ghosts and spirits. I believe them to be very real, and infact, I think that they surround us in our daily lives. Once in awhile, we might stumble across the opportunity to meet one face to face, and it scares the shit out of us, yet we find ourselves intrigued by it (well at least I do). I want to know more, and so, when the chance arrives, my friends and I explore the unknown.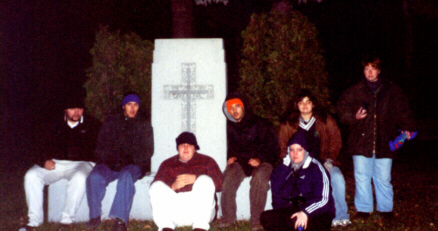 My friends and I took a number of photos at various graveyards and cemetaries in the local area. You can view them at these pages.
Elmwood Cemetery (Maxwell)
Maple Hill Cemetery in Clarion
I also have pictures of a spirit that resides at my friend Jessie's house.
the ghost at Jessie's house
And here are some recent photos taken in and around my house...
entities at my house?

comments? questions? chriz@realjuggalos.com or krishawk@hotmail.com