Jenny and Friends' "First Time" - early October, 2000


The group starts at Greenwood Cemetary. Jenny catches some awesome streaks zipping around Erin.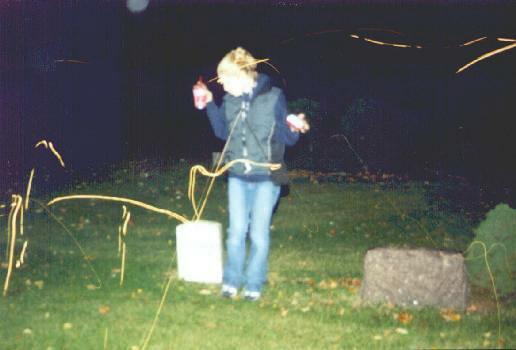 Ben poses for a shot and more streaks.


Jenny leans on a stone and the streaks take shape around her. An angel?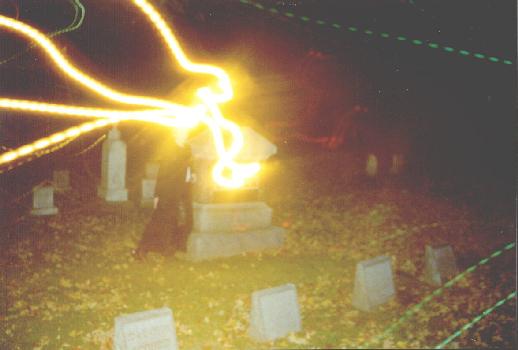 3 paces ahead, Melinda and Erin stand by stones, the "angel" is still visable, along with more streaks!


On the way to the next graveyard, the group stops at a local coffee shop. The streaks followed them!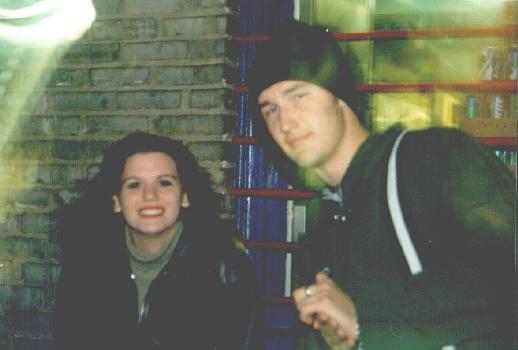 At Maple Hill Cemetery, Melinda and Ben pose at a stone, and a yellow mist hangs near.


Ben poses for another shot while red mist swirls around him.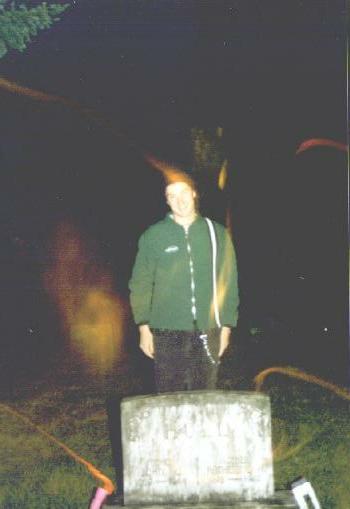 Melinda stands alone and streaks loop around her.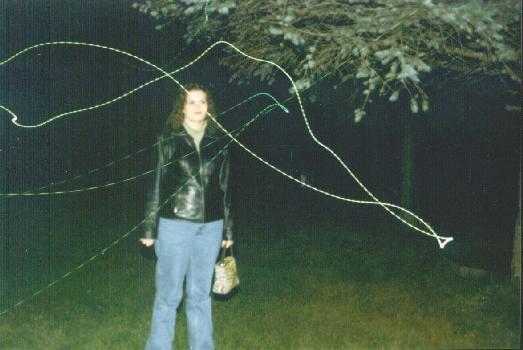 Jenny grins for the camera, unaware of the red mist swooping around her.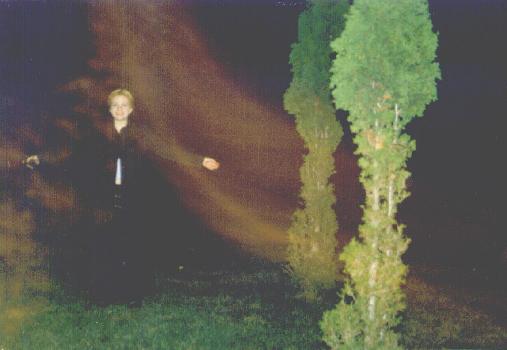 Using up the last of the film, Jen snaps a shot of the yard decorations. Yellow mist hanging around each.